Travelling these days has become more upswing with the growth of technology and the improvement of people's economic situation of the world.
Travelling has different kinds, some take tourist tours, some people like aeroplanes and some prefer trains. Some people may travel by Private cars or prefer Motorbikes.
Those who choose to travel with their Car or motorbikes have to acquire International Driving Permit to go to certain countries.
What is International Driving Permit?
International Driving Permit is a document with valid proof of one or three years that some countries accept from tourists so that they can use it temporarily.
You cannot have driving-related jobs with this driver's license in other countries unless you get the relevant license separately.
International Driving Permit is translated into international languages including English, French, Russian, Arabic, Spanish, German, and Chinese. You cannot renew the license when it expires and have to request a new license. This license is known as IDP (International driving permit) across the world.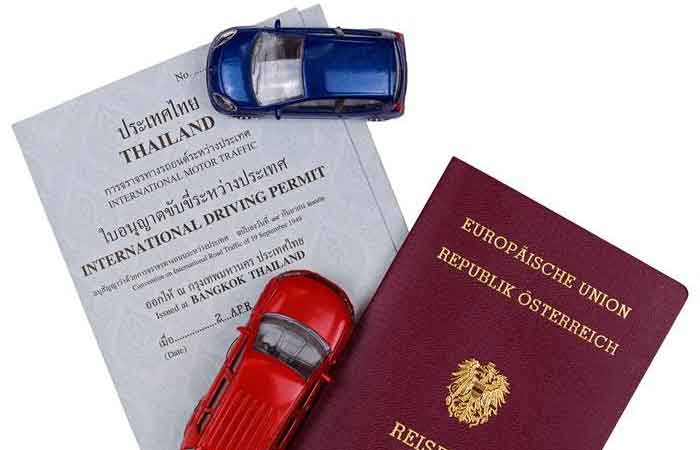 Types of International Driving Permits
Your type of license will be different Based on your budget, the Duration of your trip and your current license validity.
One year driver's license.
If your Iranian license has 40 days of validity left, you can get this type of license.
Some countries only accept this type of certificate, their names are as follows: Fiji, Cyprus, Haiti, Libya, Zambia, Windward Islands, Argentina, Nepal, Curacao, Mauritania, Jamaica, China, Gibraltar, Nigeria, Bahamas, Belize, Japan, America, Saint Kitts and Nevis, Afghanistan, Sao Tome and Principe, Swaziland, England, Cape Verde Islands, Equatorial Guinea, Barbados, Emirates, Comoros, Colombia, Ivory Coast, Bolivia, Guatemala, Cayman Islands, Costa Rica, Brunei, Malawi, Ireland, Thailand, Taiwan, Burkina Faso, Hong Kong, Venezuela, Papua New Guinea, Canada except Northwest Territories, Bangladesh, Suriname, Cambodia, Uganda, Samoa, Angola, Rwanda, Guernsey, Macau, Malaysia.
Three-year International Driving Permit
Your national license needs to have at least one year of validity to get the three-year International license.
Among the countries that accept International licenses, some may not accept this kind of license or they may have strictness on it.
For example, Saudi Arabia only accepts this license for driving rental cars.
In the countries of the United States, Saudi Arabia, Australia and European countries in addition to having the International Driving Permit, you have to have your national license with you.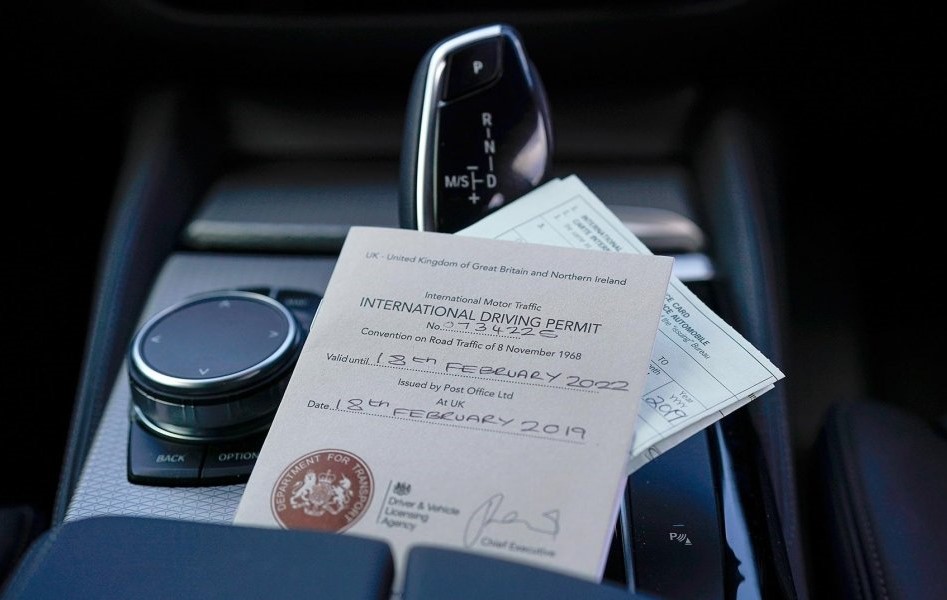 Inquiry about the International Driving Permit
On the internet, Some sites advertise about 20 year International Driving Permit or the official driver's license with a smart card in fact these are all fake licenses and are without legal authority.
If you rely on these unofficial documents, the police in other countries can confine you and your vehicle.
The official International license has a standard look and is only issued in one-year and three years formats.
Required Documents for International Driving Permit
The original document of birth Certificate and ID card
The original document of the Passport
Two pieces of 4*3 Pictures (Women with hijab and men without uniforms)
The filled form

Countries accepting the International Driving Permit
Some countries like china and Cyprus, don't accept this kind of license, the list of countries that you can drive in if you have the International Driving Permit is listed below
| | | | |
| --- | --- | --- | --- |
| Andorra | Algeria | Albania | Azerbaijan |
| Armenian | Argentina | Antigua | Angola |
| Bahrain | Bahamas | Austria | Australia |
| Belgium | Belarus | Barbados | Bangladesh |
| Bolivia | Bhutan | Benin | blouse |
| Burkina Faso | Bulgaria | Brunei | Botswana |
| Central Africa | Cape Verde Islands |   | Cameron |
| Comoros | Colombia | Chile | Chad |
| Croatia | Ivory Coast | Costa Rica | Congo |
| Czech | Cyprus | Buraku | Cuba |
| Ecuador | Dominican | Djibouti | Denmark |
| Estonia | Equatorial Guinea | El Salvador | Egypt |
| Polynesia | France | Finland | Fiji |
| Germany | Georgia | The Gambia | Gabon |
| Guatemala | Greece | Gibraltar | Ghana |
| Hong Kong | Honduras | Haiti | Gursi |
| Indonesia | India | Iceland | Hungary |
| Italy | Ireland | Iraq | Iran |
| Jordan | jersey | Japan | Jamaica |
| Korea | Kenya | Kazakhstan | Kampuchea |
| Latvia | Laos | Kyrgyzstan | Kuwait |
| Libya | Liberia | Lesotho | Lebanon |
| Macao | Luxembourg | Lithuania | Liechtenstein |
| Malaysia | Malawi | Malagasy island | Macedonia |
| Mauritius | Mauritania | Maltese | Mali |
| Mozambique | Morocco | Monaco | Mexico |
| Netherlands | Nepal | Namibia | Myanmar |
| Nigeria | Nicaragua | New Zealand | New Caledonia |
| Panama | Pakistan | Oman | Norway |
| Philippines | Peru | Paraguay | Papua New Guinea |
| Romania | Qatar | Portugal | Poland |
| San Marino | soma | Rwanda | Russia |
| Serbia | Senegal | Saudi Arabia | Sao Tome and Principe |
| Slovenia | Singapore | Sierra Leone | Seychelles |
| Saint Kitts | Sri Lanka | Spain | South Africa |
| Syria | Switzerland | Sweden | Anguilla |
| Togo | Thailand | Tanzania | Taiwan |
| Uganda | Turkey | Tunisia | Trinidad |
| United States Of America | England | United Arab Emirates | Ukraine |
| Windward Island | Vietnam | Venezuela | Vatican City |
| Zimbabwe | Zambia | Zaire | Yemen |