Each person may have the opportunity to travel abroad for various reasons; this traveler should seek a visa before travelling. Of course, some countries don't require a visa. In this section, we will share some tips about the types of visas with you. If you are looking for an Iran visa for an Iran tour, contact us at Irana Tour.
What is a visa?
A visa is a valid document that allows you to enter another country for a specific period. However, a visa does not guarantee definitive entry to the destination country because immigration officers at the borders can prevent travelers from entering due to the conditions and for many reasons.
First, we must know the difference between a passport and a visa. A visa is a temporary document issued only for travelling to a specific country and expires after a certain period. You don't need a visa to return to your country, but you do need a passport because a passport shows a person's citizenship and identity. A passport is necessary to travel to all countries, but having or not having a visa depends on your destination country. Therefore, governments are divided into three groups based on issuing visas.
The first group are the countries that do not need a visa to travel to them.
The second group are countries where a visa must be obtained before travelling.
The last groups are countries like Sri Lanka and Tanzania, where you pay an amount at the time of arrival and get a visa sticker.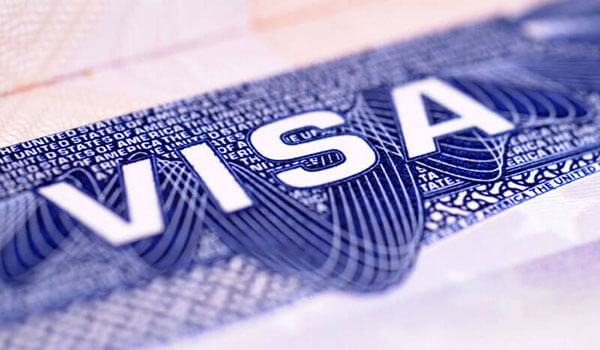 Types of visas
There are different types of visas, and each has its own rules, and they are divided based on the purpose and function and the number of times a person is allowed to enter a country.
Types of visas in terms of the number of times entering the country:
Single visa:
This visa is only valid for one-time entry and exit from the destination country, so even if the visa is valid, but the person leaves the destination country, the validity of the visa will be lost. It is called a single-entry visa.
Double visa:
 In a double entry visa, a person can travel to the destination country twice until the validity of the visa expires and return to his country.
Multiple visas:
Multiple entry visa has no restrictions on entry and exit to the destination country. It allows the person to enter the destination country at any time during the validity of the visa.
Transit visa:
In some countries, a person needs a visa after landing and changing planes. By receiving this visa, the passenger can only stay at the airport and not leave during the interval between changing planes.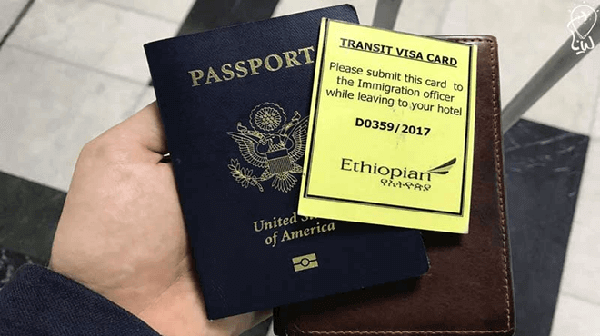 Types of visas based on the purpose
This visa itself is divided into two groups, long-term and short-term:
Short term visa
Tourist visa:
This type of visa is issued to people who travel for tourism.
Visa for visiting relatives and friends:
This visa is the same as the tourist visa, but the required documents are slightly different and easier to issue than a tourist visa. For this type of visa, an invitation letter must be sent to you by your friend or relative.
Medical visa:
To receive this visa, you need medical documents, and it is issued to patients who intend to receive treatment in the destination country.
Official visa:
An official visa is required for diplomatic and special trips.
Pilgrimage visa:
Another type of visa is the pilgrimage visa; this type of visa is for people who intend to visit Saudi Arabia or Iraq.
Business visa:
This type of visa is issued to people in business who travel to another country for business.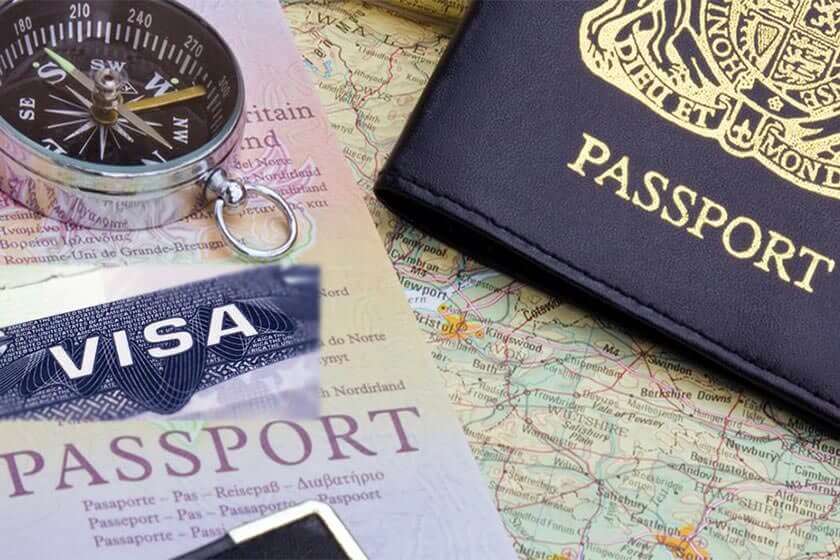 Long term visa
Study visa:
Suitable for students who intend to continue their studies in a foreign country and have received university admission from that country. The validity of this type of visa varies depending on the duration of the student's studies.
Work visa:
A work visa is issued to people looking for work in another country.
Residence visa:
This visa is issued to the immigrant, who can live in the destination country like a citizen until his citizenship is granted.
Schengen visa
You must have heard the name Schengen visa a lot. The difference between this visa and other countries' visas is that you can travel to 26 different European countries by receiving a visa from one of the Schengen member countries. These countries are Germany, Greece, Hungary, Iceland, Italy, Austria, Belgium, Czech Republic, Denmark, Estonia, Finland, France, Latvia, Lithuania, Spain, Sweden, Switzerland, Liechtenstein, Luxembourg, Malta, Netherlands, Norway, Poland, Portugal, Slovakia and Slovenia.
Required documents for a variety of visa identification, passports, photos, completed forms related to requested visas, financial support documents, job documents, travel insurance, round-trip tickets, hotel reservations, invitations (if you are willing to stay in your destination country You can extend your visa, but this option will have some problems with it, and you may face a more complex procedure for acquiring ticket in the future. Also, according to the laws of your destination country, it is possible that your visa renewal request may not get accepted. It is suggested that at the same time that the legal visa is received, return to your place of residence and do not apply for an extension of visa. Also, if your visa is expired and you remain in the country, you must pay a fee for each day you stay longer, and the visa won't be issued for you in the future.