Alamut Castle is located in the north west of Qazvin state, this castle fame is for its twisted history with the founder of Ismailia religion in Seljuk Era, The Hassan Sabah. After Hassan Sabah got evicted by the Seljuk king and Khawaja Nizam al-Mulk, went after Fatemian Family in Egypt to learn the principles of Ismailia and after a short time  he became one of biggest ranks in Ismailia. After he returned to Iran, he searched entire of Falaat for a location to establish his activities' and in the end, he found the Alamut a proper place for his goals.
There are disagreements between historians about the establishment date of Qazvin Alamut Castle but they prefer its date to early ages of Seljuk reign. This ancient fortress got set on fire by Mongols and the precious library of Hasan Sabah got burned and there was not much left.
Who were The Three School Friends?
Story of Hassan Sabah and Alamut Castle or as the locals say it "Amut", is a mysterious story. You may have heard the phrase "School Friends" and not know about which people in which times it refers to. One of the people that wrote one of the best adaptation of this epic story of "Three School Friends", is a nobleman and writer from England named Edward Fitzgerald. He translated most of The Khayyam's Quatrains to English for the first time in 1859 and at the introduction of the book he wrote: "Three School Friends were, Khawaja Nizam, Khayyam and Hassan Sabah".
This Three swore that if one came to power, he should carry and help the other two. And the fate goes the way the Khawaja Nizam Al-Mulk comes to power first and becomes the court ministry of Seljuk. He prepared conditions for Khayyam so the he could write and pursue his scientific experiments with ease.
He also prepared a rank for Hasan Sabah, but there happened a disagreement between the two and Khawaja threw him out. Hasan Sabah went to the north of Africa and formed a cult later known as Hashashin or Assassins.
The famous slogan of Hashashin was: "There is no truth, everything is permitted." In fact Hasan Sabah with insinuating that there is no sole truth and we live in a Cold space, inducted his followers a sense of self-awareness and unconsciousness so that they could use the most violence against Hasan Sabah's enemies. Also Hashashin word means botanist meaning the person that can guide people to the world of ecstasy with medical herbs. They soon became an illogical and extreme anti-social cult that wanted to conquer the nation of Iran and Middle East with Consecutive blood lusts and acts of revenge. They became famous as Fedai or devotees in this era. So they went to tall heights and built a castle later named as Alamut Castle. This story later inspired many Novels and movies and lately many videogames.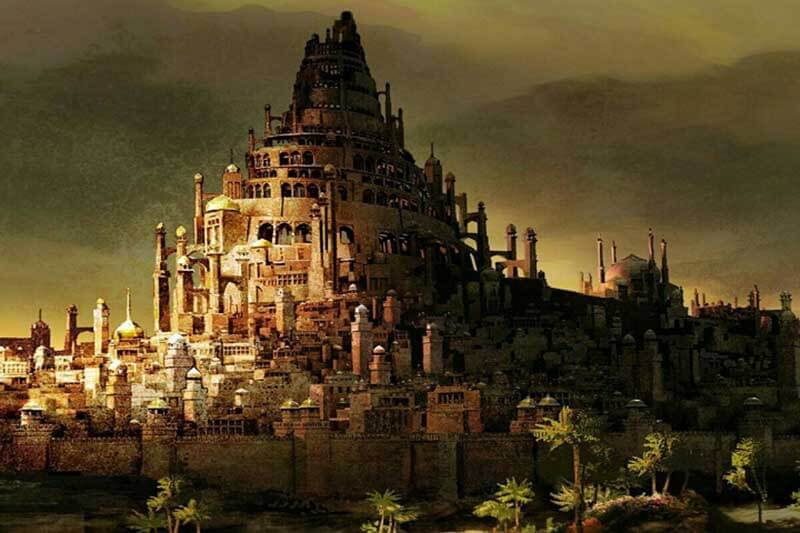 Alamut Castle: Architecture and Ecology
Alamut castle is big as Sheffield, a small village in vicinity of London. Alamut castle has area of 20000 meters and 300 stone stairs in a height that is 2100 meters away from sea level. This strong fortress in the heights of Alamut has only one entrance in the east side of castle.
Many world trotters described Alamut fortress as a crooked rockery up in a mountain with red dirt, stable in 70 degrees in their logbook and articles. The castle's architecture that is divided in two parts, east and west, is built by strong walls their crookedness and straightness necessarily follow the topography of the red and burnt brown rocks of the mountain. Materials used in the build of this castle are: stone and plaster with tiles and bricks. It's interesting that pottery is used in some parts of this castle.
Alamut weather
Alamut area is made of two parts, West Alamut and Ease Alamut. Weather of this area is mountain climate and is rainy in some seasons because it is near to Rudbar region. City of Razmian is one of the important residential cores of West Alamut that has its own special attractions and another one of Hasan Sabah's Forts is in there. Lemsar Fort, an important castle belonged to Hasan Sabah is located 3 kilometers away from north east of Razmian. Deep valleys of Neene Rood made this fortress out of reach. Today, this castle is one of touristic attractions of Qazvin and village of Alamut. You can see attractions of Alamut in the link below.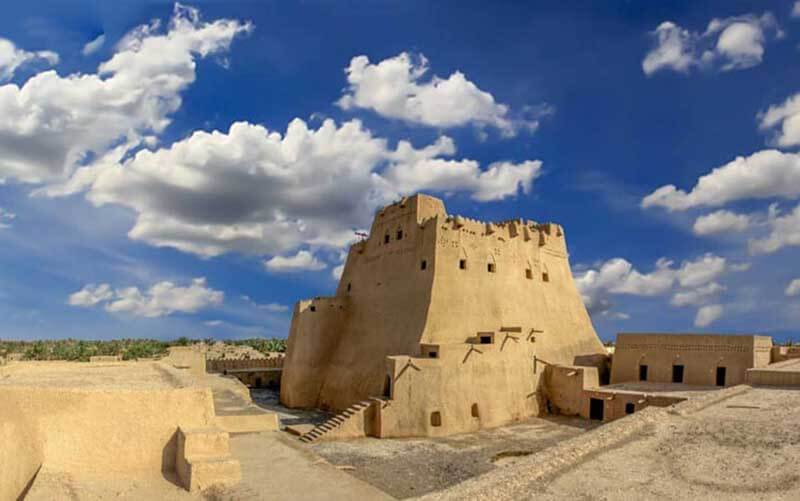 What souvenirs should we buy?
Pictures taken from the castle and proud heavy mountains of area is the best souvenir you can get from Alamut itself. But the Gaazarkhan village has irresistible souvenirs for visitors. Souvenirs of this historical village are: Homemade breads, Cherry jam, Walnut with packaged dried Cherries. All sorts of homemade Dairies and pickles, all can be found in here that can keep you away from chemical, non-organic snacks for a little while. Handicrafts like Jajim and Needlework are also good souvenirs of this area.
From local foods, we can mention walnut cutlet and turnip soup and pickle soup that can be very pleasurable for visitors to try.
Now if you intend to visit Alamut, Irana Tour, Offers you very interesting tours for this area, for iran visa, please contact us.