Ardabil is a mountainous province so you will face cold cool weather, and you will see the peak of this mean in autumn and winter. By knowing this, it is better not to choose these two seasons to travel to Ardabil; But maybe you are curious to know which season is the best, our answer is the summer season. In these three months of the year, you can escape from the heat of other cities, travel to Ardabil, and face pleasant weather.
Natural sights of Ardabil:
If you are one of the travelers who only intend to enjoy nature and green places during your trip to Ardabil, we will continue introducing four natural areas in Ardabil.
Shorabil Lake
Fandoghloo forest
Neor Lake
Alvares ski resort
Shorabil Lake
Shurabil Lake is one of the unique natural attractions in northwestern Iran in Ardabil. The size of this lake is about 180 hectares. The source of its water supply is the underground springs with salty water in contact with the salt rocks. The facilities of this lake include a karting track, bicycles for rent, electric cars for children, gazebos, and restaurants and coffee shops. Shorabil Lake hosts various species of birds that migrate to this area throughout the year.
for iran visa application click here please.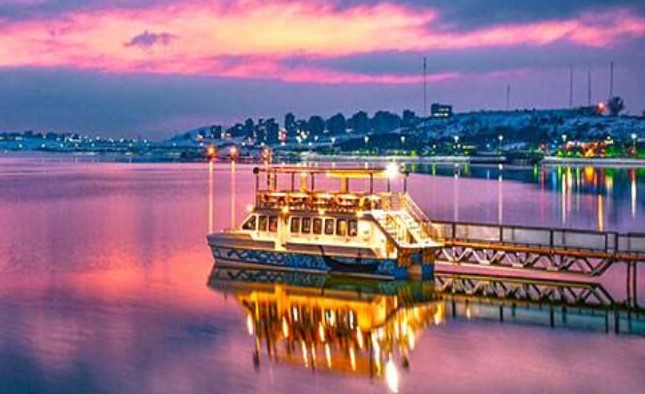 Fandoghloo forest
This forest is located in the south of Namin city, and the distance from Fandoghloo to Ardabil is 39 km, and due to its location in the highlands, it has a pleasant and cool climate. Fandoghloo is located between Hiran pass and Ardabil city and is full of forests and green pastures. The reason for the name of this area is the hazelnut trees in there. Plains full of chamomile flowers, apple trees, parsnips, raspberries and hazelnuts can be seen in abundance in this area. This area has amenities, and among these facilities, we can mention the fandoghloo cable car, grass ski slope, gazebo and residencies.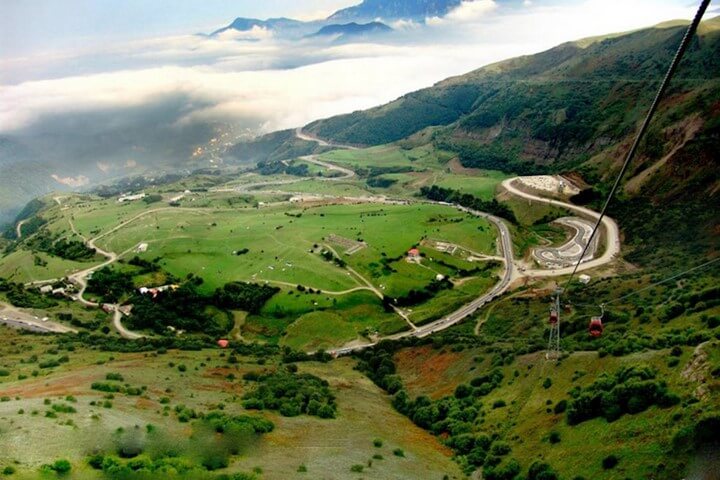 Neor Lake
This lake is located northwest of Iran and between the Gilan and Ardabil provinces. This area is protected, and its ecosystem is critical. In the Azeri language, the lakes no river flows into are called Neor. The water of this lake is formed from the accumulation of rainwater and melting snow. In spring and summer, the trip to this lake is beautiful. The lake is at an altitude of 2500 meters and is surrounded by mountains. If you are interested in climbing, you can go to the peaks around Neor Lake and enjoy the nature tour around this lake.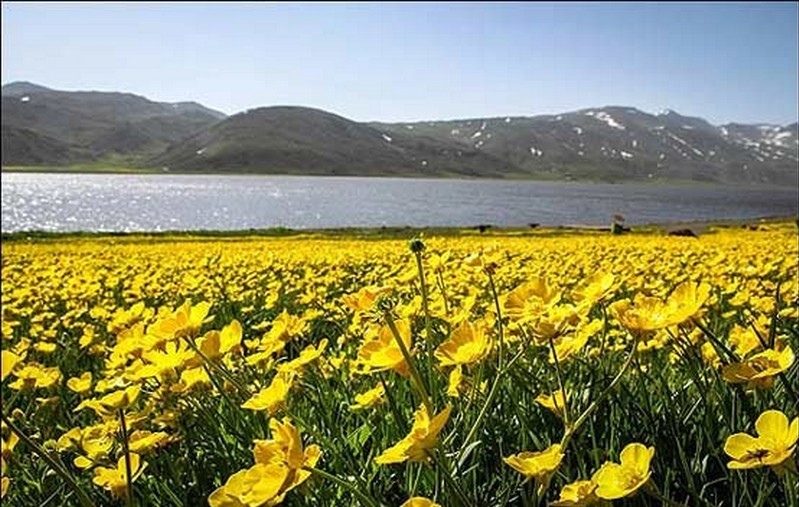 Alvares ski resort
This will be your favourite place if you love snow and skiing. The distance between this track and the city of Ardabil is about 50 km. This track is one of the tourist attractions of Sareyn, 12 km away from Alvares village and 24 km away from Sareyn. This place is used for about 6 to 8 months of the year. Besides having a ski slope, the Alvares entertainment and sports facilities also have other facilities such as a lift, ski lift, craft store, restaurant, coffee shop and playground.
Historical sights of Ardabil city
When we talk about the history of Ardabil, we must also examine its connection with Safavid history; Because everywhere, every place and building in Ardabil will have signs of the Safavid era. In the following, we will examine four historical sites of Ardabil city.
Ardabil indoor market
Tomb of Sheikh Safiuddin
Haft-cheshmeh bridge
Historical house of Rezazadeh
Ardabil indoor market
The indoor market of Ardabil dates to the 7th and 8th centuries of Hijri. This market was rebuilt during the Safavid period, and according to historical documents, it is part of the endowments of the tomb of Sheikh Safiuddin Ardabili. In addition to its chronological age, this beautiful market continues to operate as a market. In this market, you can find handicrafts, dried fruits, local cheese, clothes, fabrics, etc. The current market includes rows, Timcheh (squares), shops, Mosques and Garambah (public showers).
Tomb of Sheikh Safiuddin
This place was originally Sheikh Safi's monastery and later became his tomb. This mausoleum is made up of parts called Chini-khaneh, library, Ghandil house, Jannat Sera mosque and mihrab. This place is one of Iran's registered works on the UNESCO World Heritage List.
Haft-cheshmeh bridge
This bridge is a brick bridge that was built on the Baliqlu River during the Safavid period. This bridge has seven brick spans, five and seven arches, and stone breakwaters. This bridge was registered in the list of Iran's national heritage in 1969 and was restored in 1995. You can walk on this bridge and spend hours watching the river.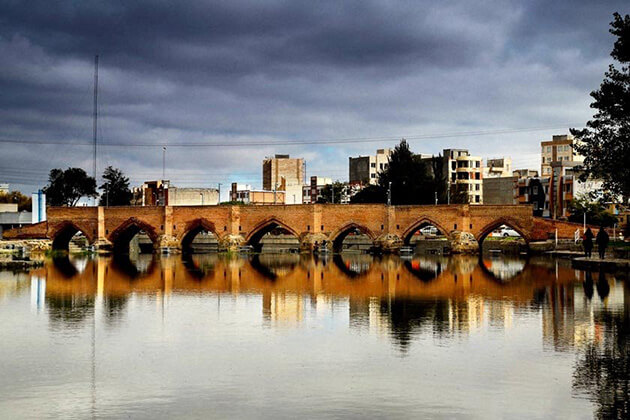 Historical house of Rezazadeh
This house belongs to the late Qajar period and is built on two floors. The vestibule of the house is in the style of the Qajar era, and the building map is in the shape of a horseshoe. This house was registered in the list of the national heritage of Iran in 1999. This house was initially known as the Administration of Cultural Heritage, but now its use has changed, becoming the Shohada (Martyrs) Museum.
The city of Ardabil has many attractive places; for example, we can mention the museums of this city, which include the Museum of Anthropology, the Museum of Natural History, and the Museum of Handicrafts.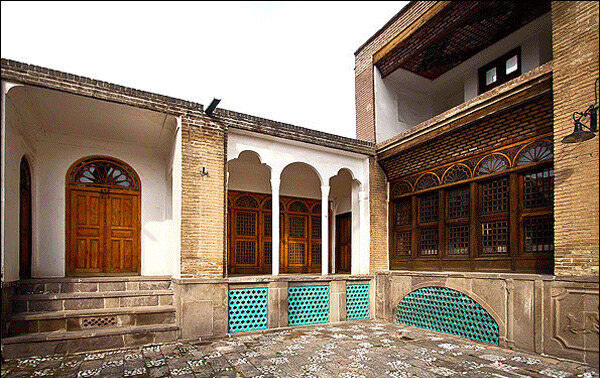 Souvenirs of Ardabil city
In addition to the new, natural and historical tourist attractions we introduced, Ardabil also has unique souvenirs, most of which are edible. Some of the souvenirs of this city should be Sabalan honey, sunflower seeds, dairy products, baklava, halva, Qurabiya, unleavened bread, Khalkhal rice bread, chocolate rows, Khalkhal Qottab, Jajim weaving, Gelim weaving, Plus weaving, Ojāq-e Qarāqi weaving, leather painting, copper dishes. Etc.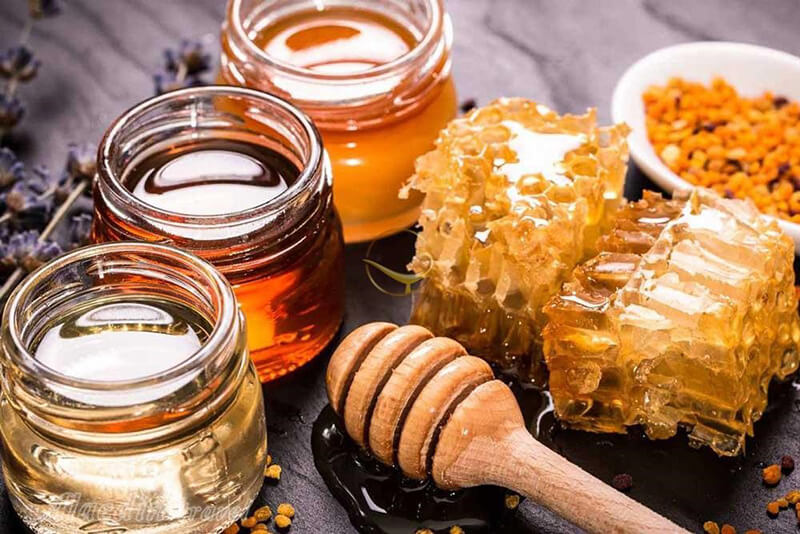 Why should we travel to Ardabil?
Ardabil is always one of the country's most important and beautiful provinces as a tourist base. Still, if you are also planning an exciting trip to Ardabil, we suggest you put Ardabil as your priority. It is interesting to know that this Azeri city has an entirely Persian name, meaning a holy city, which is about 5 thousand years old. Therefore, a trip to this historical city is very obligatory. On this trip, you can have the most engaging and memorable experiences by using the healing waters of Sareyn, Sardaba, and Nir and the lush green slopes of Sablan. Finally, when you travel to Ardabil, don't forget to try Ash Doogh, and what better pleasure than trying this delicious food in its primary origin?