Swadekoh City is located in one of the vast northern valleys of the Alborz mountain range and is between Central Alborz and Semnan state. This city is one of the best cities with good weather in Iran and that magnificent sites to visit. This region has plenty of green forests, roaring rivers and beautiful waterfalls.
Most attractions of swadekoh are for nature tours and are excellent options for one-day tours. The waterfall, rivers and decadent green heights have made travellers choose this region for their trips. You can travel based on your trip days and purposes, but if you want to visit the swadekoh areas, remember to take at least five days to see all the natural and historical attractions. If you want to come Iran, for iran visa application click here.
Lafur Lake
One of the attractions of swadekoh is Lafur Lake. The mild weather of this region, along with a massive lake and green plants all around you, will make this site worth visiting in the summer.
Lafur Lake is in the middle of the Lafur forest, and remember that the path to the lake has a forest survey. Be sure to visit Lafur Lake with a group, and having an expert nature tour guide can help you navigate the way better. Lafur forest is filled with alder trees that are very attractive and enjoyable. Usually, because of the path's difficulty, people won't stay after sunset. After this site, you can visit Lafur Dam.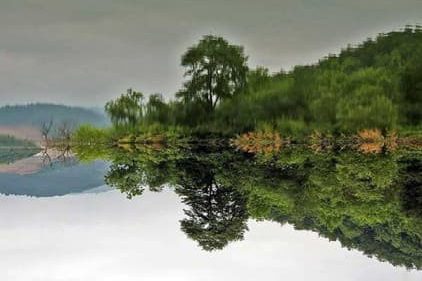 Swadekoh's Gazou waterfall
No phenomenon site is more soul-refreshing than a waterfall in summer. Sitting next to a greenery waterfall in a beautiful area gives every visitor a great feeling. Gazou waterfall is in a green and forested area of Lafur and is 70 meters tall. Gazou waterfall is very green and pristine, and its path is difficult to walk. This path is also known as one of the best hill climbing paths and valley climbing paths.
Zangian cave in Alasht of Swadekoh
Zangian cave is one of the limestone caves in the north of Iran and is located in Alasht city. Be sure to use appropriate equipment and a professional cave climb guide to enter it. Visiting limestone caves is an exciting place for valley climbers to visit and enjoy this green and fantastic area. Remember that Alasht city is a small city of Swadekoh City of Mazandaran state and is also the birthplace of the first Pahlavi king.
Contact us to arrange Iran tour .
Shur Mast Lake
This lake is considered one of the best areas to see wildlife because of the habitat of animals, birds and aquatic animals.
And bird watching tours are conducted in this area. Besides that, the beauty of the lake itself is one of the attractions of swadekoh city and has beautiful sunsets and gorgeous green forests you can see around you.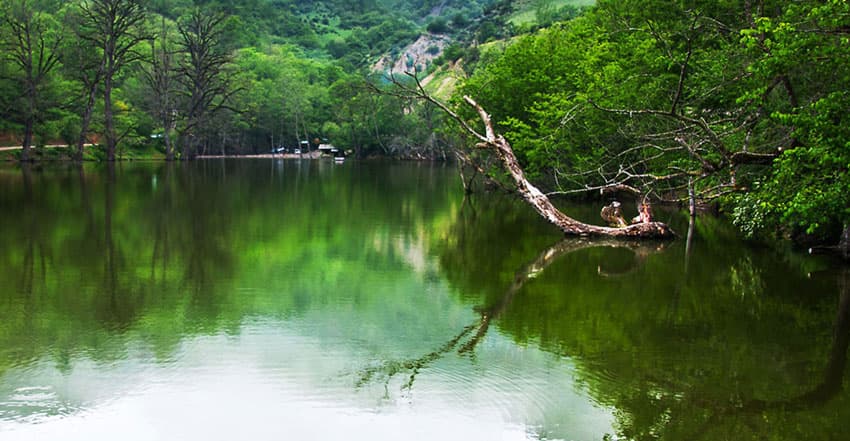 Veresk waterfall
Veresk waterfall is one of the attractions of Veresk village, and its water source is within the heights of the Alborz mountain range. To reach this waterfall, you must walk through pleasant river paths in the summer.
Swadekoh Mountains
There are several old castles in the Swadekoh area that you can visit if you want, and an archaeologist guide can tell you all about the secrets and history of these castles. These castles are mountain types whose paths are complex and require good physical abilities to pass. Konglu castle, Khajeme kouh castle, Hasan Bor castle and Olad castle are four old castles of swadekoh, and they are each in an area far from each other.
Lajim Tower
Lajim tower is from the fifth century of round buildings built in the Seljuk Empire and belonged to the Baundi dynasty. This tower is one of the ancient circular tomb towers with an inscription in the Kufic script. It has been made with bricks; unfortunately, its dome house is not in good condition. However, you can see 1000 years old brickwork in it.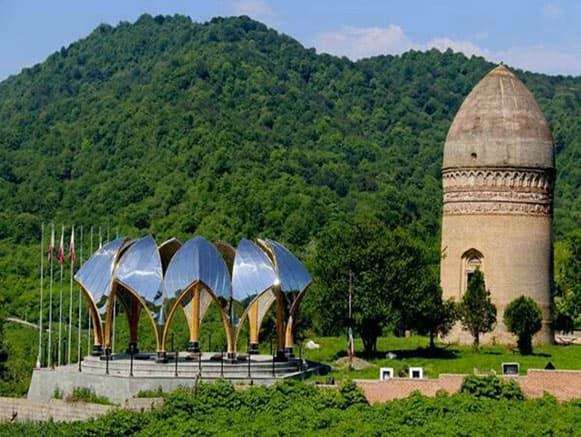 Bavand Tower
Another one of the antiquities of Swadekoh is the Bavand tower, which also belongs to the Baundi dynasty. It seems like it was used as the castle's scout tower; after a thousand years, nothing is left of the court.
Sorkh-Abad Church The smallest church in the world
You might be interested to know that the smallest church in the world is in swadekoh. This church was built in the first Pahlavi period and was a praying place for railway employees and Italian engineers. That is why it's so tiny and has an entry door and two windows. This church was built for a temporary period and still stands.
Veresk Bridge, one of the attractions of Swadekoh city
Veresk bridge is in a village with the same name and is one of the first railway bridges between two mountains and was completed and exploited in 1315. It's interesting to know that this bridge was built by a Danish company named Compsaxs in the middle of World War 2 and is one of the biggest global railway bridges of Iran.