Most visitors remember the famous Historic sites when they hear "Traveling to Kermanshah" although this city is renowned for its historical attractions, it also has beautiful nature. Kermanshah's dashing character made many people visit this area in the summer. The most visitor to Kermanshah are people from nearby cities of this area. Travelling to Kermanshah is hitting two birds with one stone. You'll visit the ancient side of Iran and enjoy the area's natural attractions. In this article, the Irana tour introduces you to 5 natural attractions of Kermanshah.
1- Hashilan Lagoon in the green plains of Kermanshah
The name of this Lagoon comes from the original Kurdish language, and Hashilan means the house of snakes, but unlike its name, there are not many snakes in the area. This area is unique for bird watching. Hashilan Lagoon's water is provided from the Sarab Sabzeali pouring in this area via a boiling spring. The Lagoon has grassland vegetation and aquatics living in its waters and is unsuitable for swimming due to its greenery and depth. Bride fish, blackfish, White Koli, Zardak, and sauce fish are among the aquatic species of this Lagoon. Fishing and hunting are forbidden in this Lagoon to protect the environment and keep the ecosystem cycle running.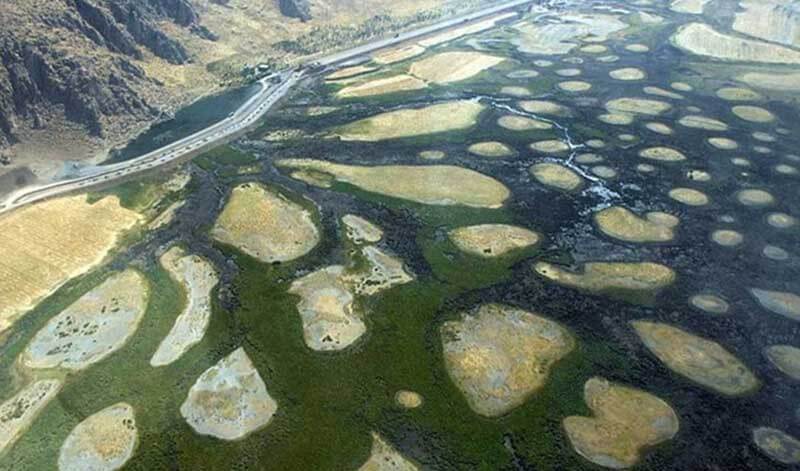 2- Ghoriqula Cave
The most significant water cave in the Middle East
Ghoriqula cave is the biggest water cave in the Middle East, and you can enjoy its beautiful and unbelievable sites that go back 65 million years ago.
Ghoriqula cave, or Ghoriqale, is located 25 kilometres from Ravansar city on the hillside of Shahu Mountain on the way of Kermanshah– Paveh road, near the Ghoriqale Village. It has quite a distance from the centre of Kermanshah. Because the cave's temperature is often pretty low, between 7 to 11 centigrade degrees, be sure to wear warm clothes. Fortunately, geologists at the cave entrance can guide you and tell you all the details about the place for a small fee. It is good to know that exciting antiquities have been discovered in this cave, such as eight silver dishes with the motif of partridge and hunting birds, coins belonging to Yazd Gram III, Sasanian Pahlavi inscriptions and ancient silver objects.
This cave is the biggest water cave in the Middle East, but it's been less heard among tourists, and usually, people consider Alisadr cave the country's most significant water cave.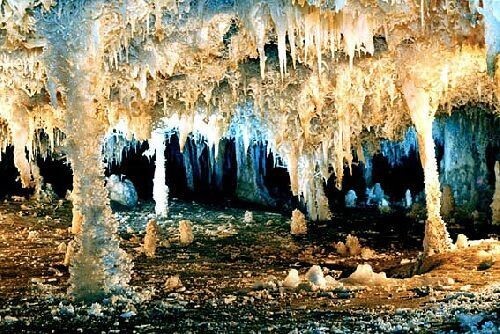 3-Prav Cave
Kermanshah's Natural attraction and a destination for valley climbers
This cave is the deepest valley cave in Iran, and only hill climbers and valley climbers visit this cave. Visiting the Prav cave have high risks, and you must be cautious; inside the cave is very cold and it's usually between 1 to 3 centigrade degrees. You must have hill climbing equipment and waterproof clothes to enter this cave.
Although this cave had little destination downtown for its brutal conditions, very few visited it. Prav cave is an exciting place for professional athletes. If you want a complete cave climb in this place, you need a whole week. Cave climbers have more daily visits to this place than ever, even though it is frigid. Because you need to carry lots of equipment, we recommend you stay within a reasonable amount of time in the cave. Usually, only one or two nights are good. People often go to the cave in groups with about twenty people to help each other if anything happens.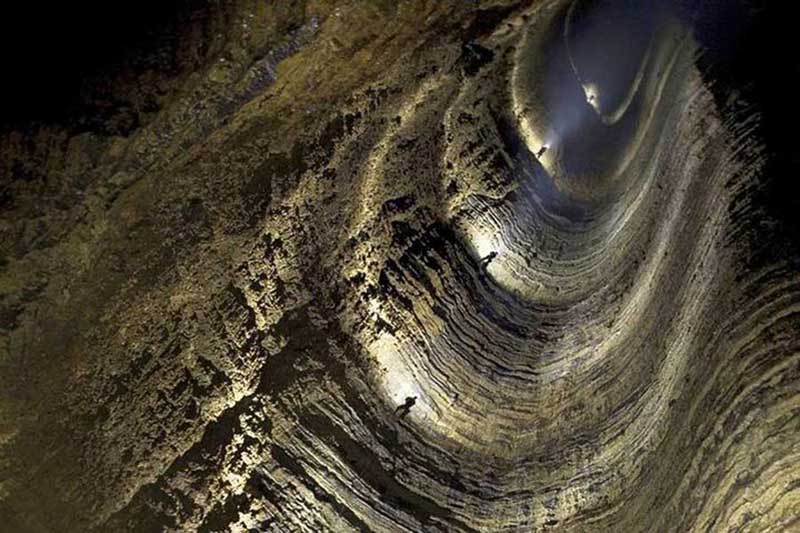 4- Duashkaft Cave
Natural attraction of Kermanshah and one of the first human settlements
Another one of the attractions of Kermanshah is Miole Mountain, Which lays its shadow on Kermanshah City; on the other side has a view of Taqbostan and mountain climbing to a perfect area with 250 thousand years of age. Kermanshah Duashkaft Cave is one of the small caves that were settlements of early humans, and about 250 thousand years to 12 thousand years ago, Homosapiens and Neanderthal humans used to live here.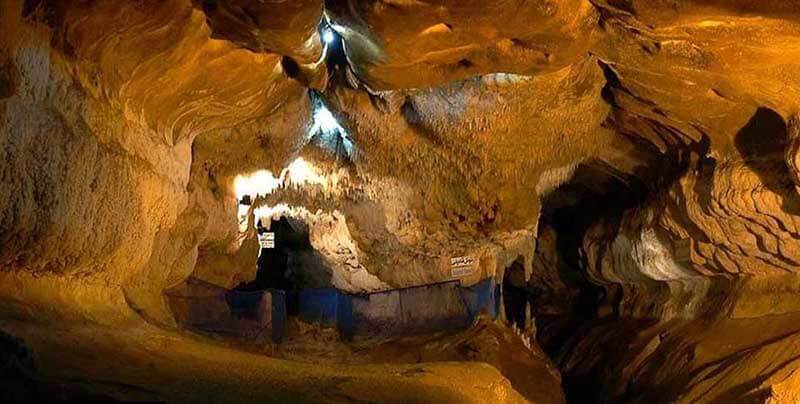 5-Kermanshah Flower Garden
A paradise inside Kermanshah City
After Isfahan, Kermanshah has the most extensive flower garden in the country. This beautiful garden was established in 2013, and since then, it has welcomed countless visitors. Visiting flowers and plants is always attractive for all age groups and gives its visitors a sense of joy and freshness.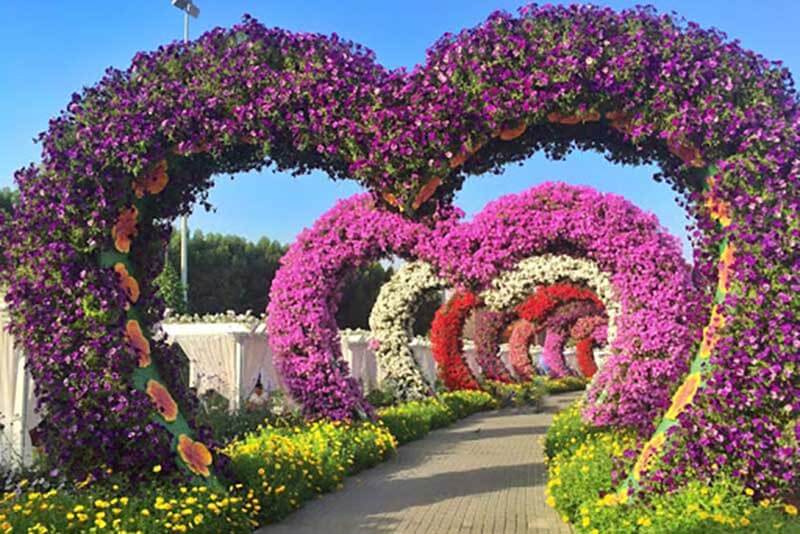 The best time to visit this flower garden is definitely May, and it will make your day. Walking between the flowers of this garden has a magnificent view you must visit at least once.
If you want to visit kermanshah with an iran tour, You need to get an iran visa, Please click here to get an Iran visa.